Group & Special Readings
Over the years I've developed new and unique readings in response to clients' needs. These offerings align with my style and expertise and are totally custom creations only offered by That Witch Tarot!

Have a look at the details below, and get in touch to find out more. All of the following readings are available either virtually online or in-person in London.

Special: Tarot & Tea for Two - Readings With Friends!
Wanna bring a friend? Bond with your bestie in a back-to-back reading for two! This is hands down one of my most popular and well-liked offerings - and makes for a great experience or gift.

Have a fabulous adventure day out and meet me at the adorable Rica's Cafe in Greenwich Market for two thirty-minute readings and tea included! Afterwards you can explore the park, lunch at a cute restaurant, shop the market, and take in the river views and historical landmarks. Or if your vibe is more popcorn and PJ's, let's connect for a pal's night in on Zoom.

I'm excited to join you as one of the only tarot readers in London offering group tarot readings for friends.



The buddy reading costs £110 (£55 each) for two x 30 minute readings and two teas. Longer readings are also an option, please enquire on booking.
SPECIAL OFFER SPRING FLING SPECIAL: Buddy readings in April and May are on offer for £90 (£45 each) - that's a £20 savings! Book ASAP before slots fill up!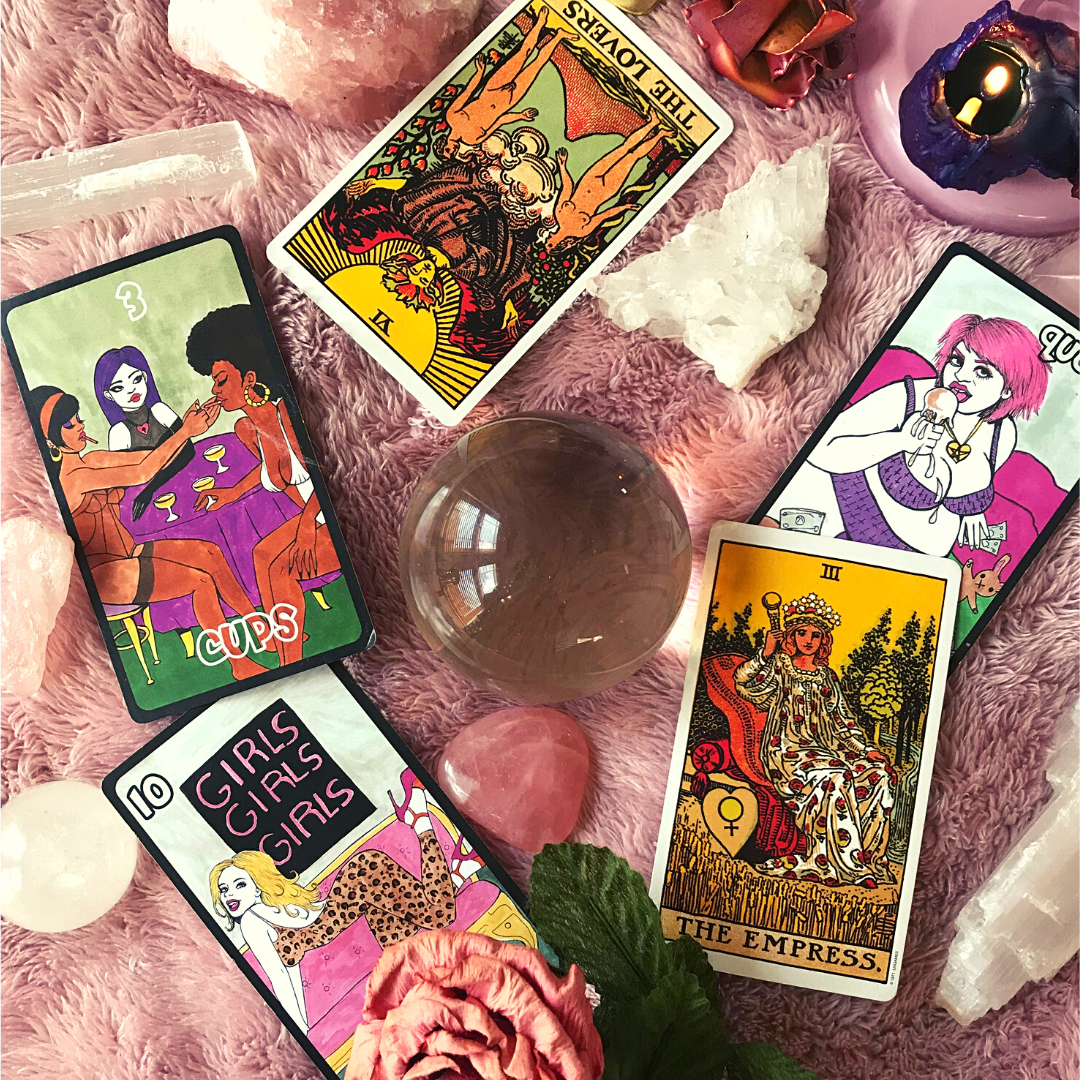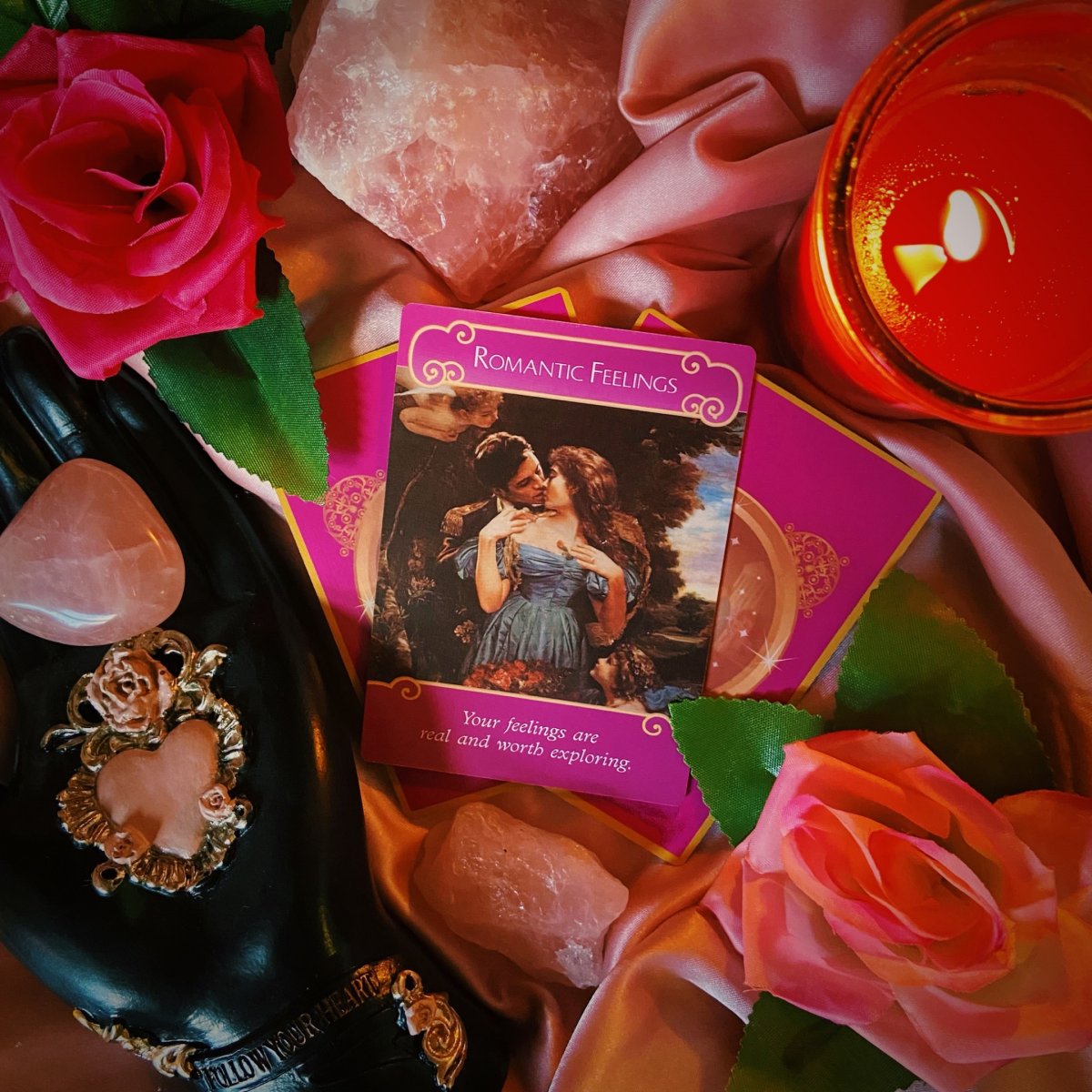 Special: Love Life Reading
My most popular reading! Romantic love and intimate relationships are exciting, complicated, beautiful, and messy. Logic can go out the window and emotions and desires become so strong we lose touch with our intuition and get super confused about what to do about it all. Add on top of that our past histories, social conditioning, and learned family dynamics, and it's no wonder that so many folks turn to tarot for answers when it gets too much to figure out alone. The cards and I are here for you babes!

Straight up these are my fave readings to do, because they're equal parts fun and deep. I'm passionate about helping folks through their love journeys because it's such an important part of life with so many possibilities for happiness and growth outside of the limited binary options society hands us and the basic reductive advice we get from TV and insta memes.

I've created this reading with a special focus on questions to help you align with your desires so you can face the beauty and challenge of romantic relationships with deeper intention.

If you're single, boo'd up, poly, straight, queer, gender non-conforming, dating interculturally and interracially, recovering from abuse, parenting children, etc., all of these things and countless other nuances contribute to different experiences for everyone so no love advice looks the same!

The cards will be honest with you, but personally, I'm non-judgmental and offer a safe place for you to be real about what you're feeling. I'm not really a "tough love" kinda witch, and I'll try to see your partners with compassion too, regardless of what boundaries you may need to address.
A full 60-minute reading - available both virtually (£75) and in-person (£80).

Special: Birthday / New Year Reading
Happy birthday babe! Great as a gift for yourself or another, birthday readings are a wonderful opportunity to take a look at the year that's just passed and what's coming up ahead.
We'll take a full hour to check-in on the big themes and issues you've been focusing on and get you excited about all the dreamy stuff you want to make happen at your new awesome age.
Also great for the start of a new year or new season, this reading is the perfect chance to set goals and intentions, and seek wisdom on specific areas of life.

A beautiful reading to leave you feeling empowered and ready to embrace all that's coming your way!


A full 60-minute reading - available both virtually (£75) and in-person (£80).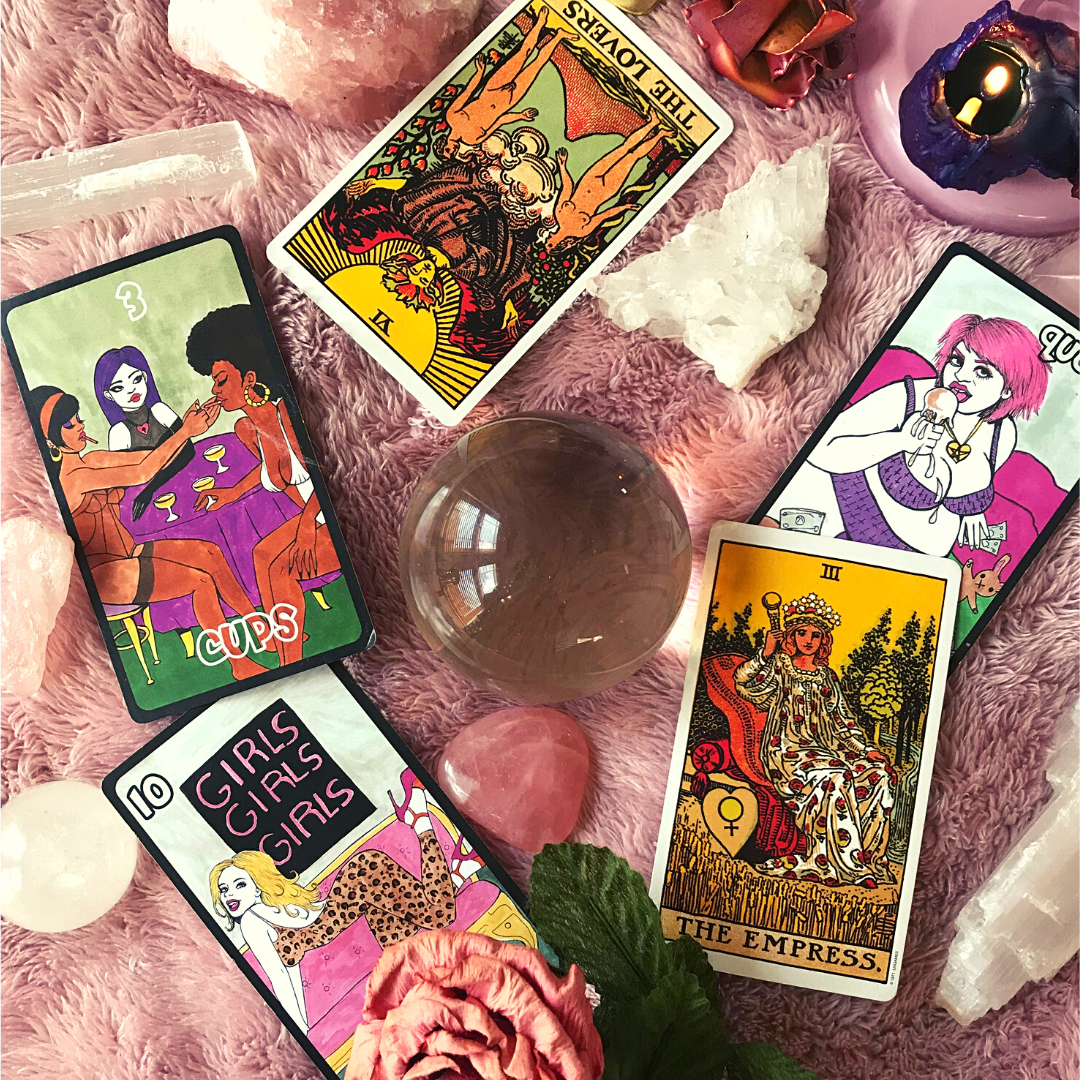 An ancient practice with a modern vibe
I deliver readings with a positive energy, warm sensitivity, and some of my spicy American humour. Our time together will be a gentle space to have fun and make new discoveries.
My approach is inclusive to folks of all different ages, faiths, cultures, and queer/LGBT+ friendly. (I can even read with more modern/queer/poc representative tarot decks on request.)

That Witch Tarot aims to provide the best and coolest tarot readings in London and online.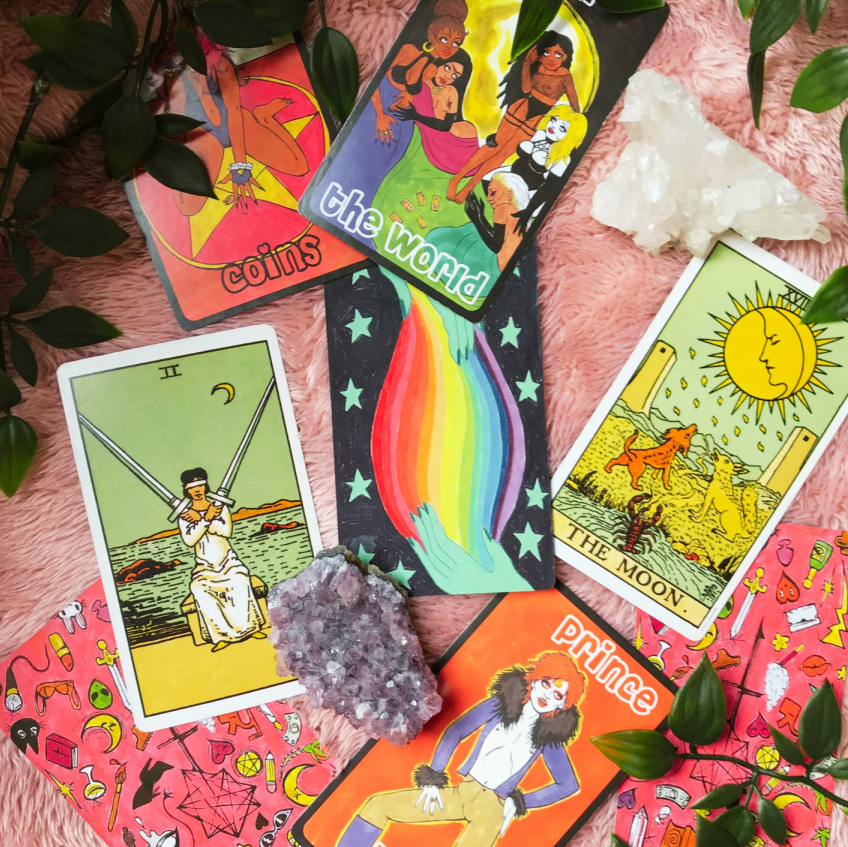 Get in Touch to Discuss Your Reading
Still curious? Check out my
About Me
page
or contact me now by the e-mail or booking form below