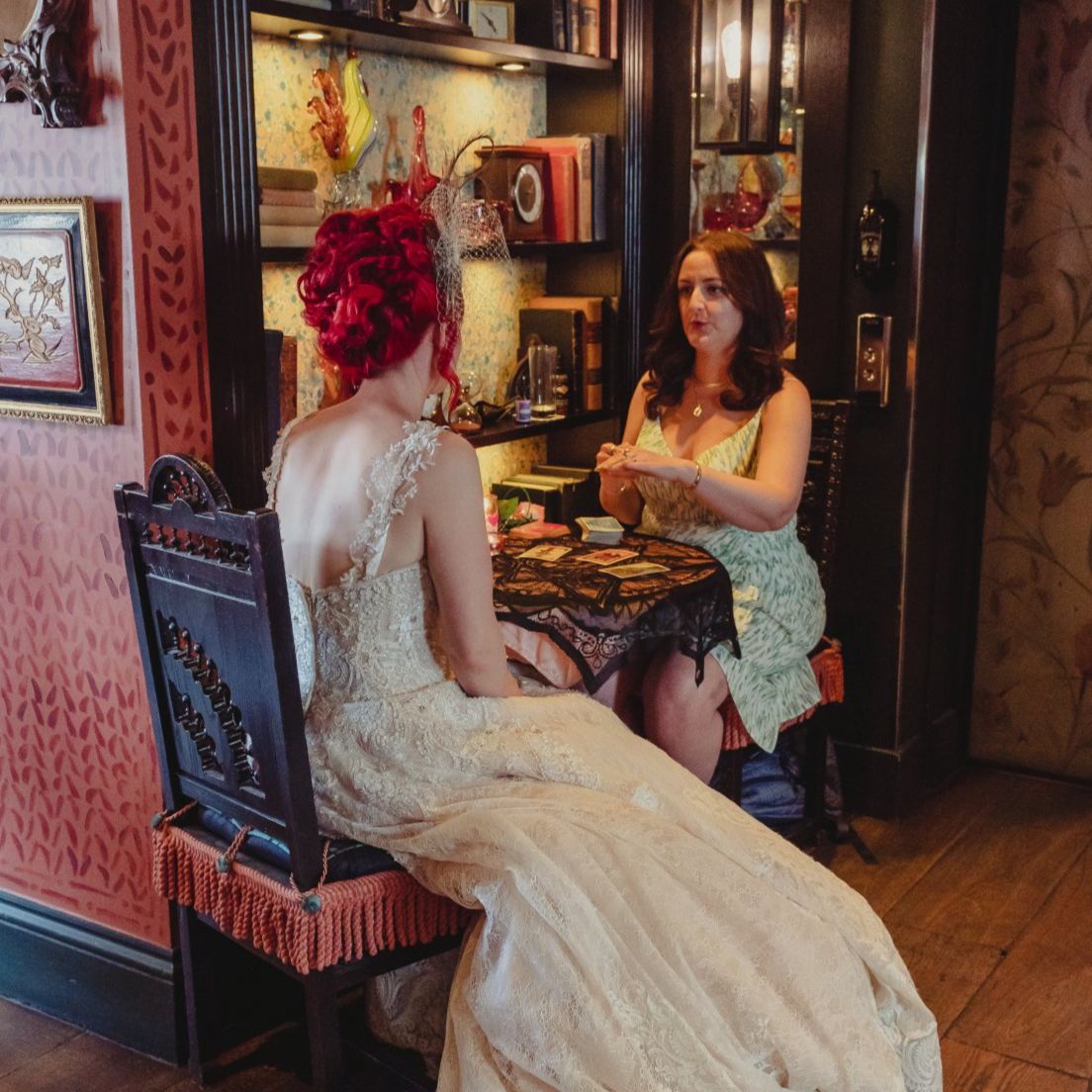 Private Parties, Weddings, & Corporate Events
Whether it's an intimate birthday, a quirky wedding, a spooky book launch, or a big office holiday party, Tarot can be a special and unique addition to celebrations and gatherings. My experience in performance arts has enriched my passion to make tarot entertaining for group audiences at events, and create an immersive magical experience for guests.
I'm always looking for ways to bring tarot to new places and would be excited to work with you based on your needs, occasions, and themes. Have a look at my current offerings and event FAQ's, and
contact me
to discuss your ideas.
We booked Megan for our party and wow - she was such a hit. The queue to sit with Megan for a reading was longer than it was for the cocktail bar. Everyone had a positive experience with Megan and their readings sparked huge amount of conversations - even amongst the most cynical. I would HIGHLY recommend Megan for a reading or party! Thank you Megan, we loved you!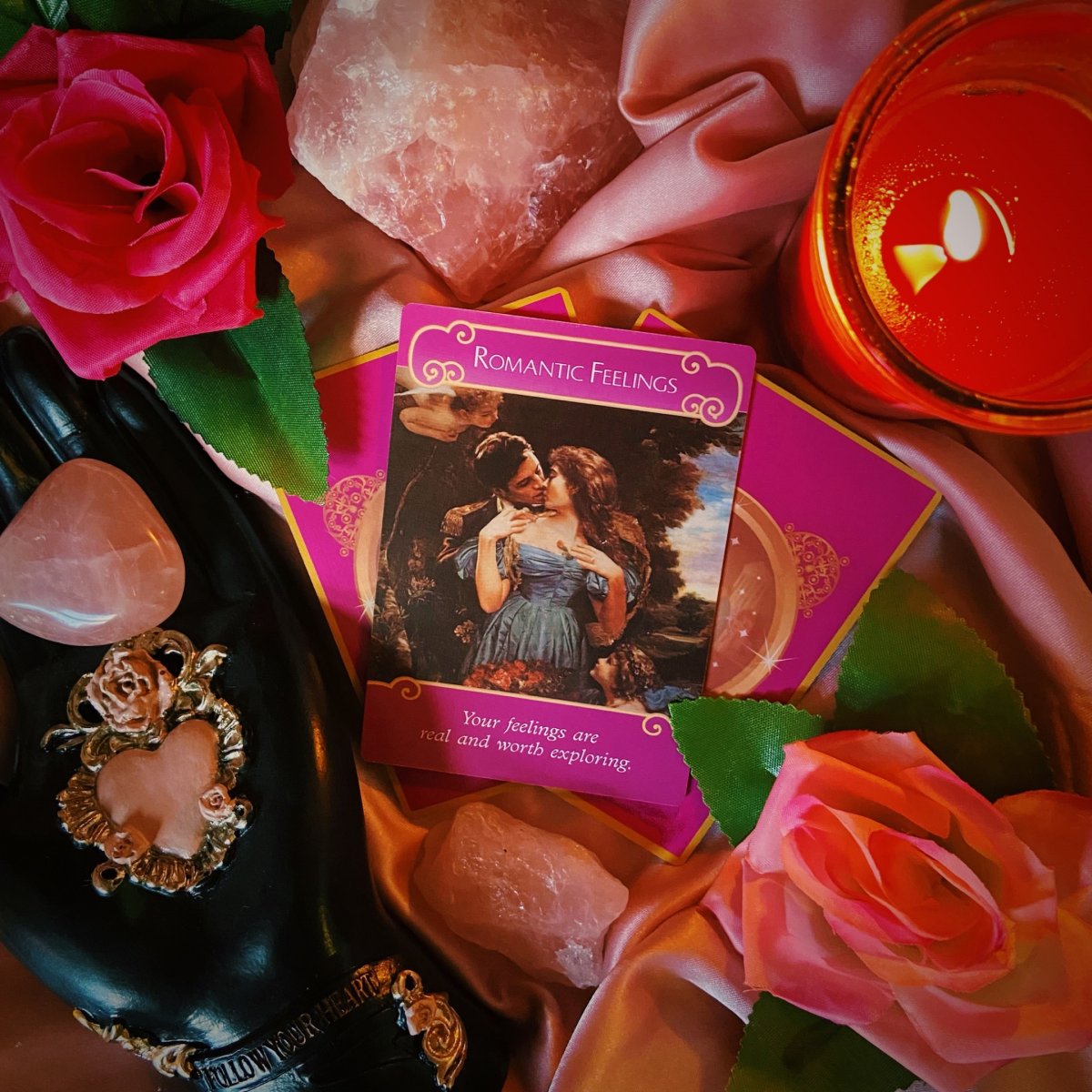 Holidays &
Themes
Halloween, Midsummer, Circus, and more! Tarot adds dramatic and authentic flair to themed parties.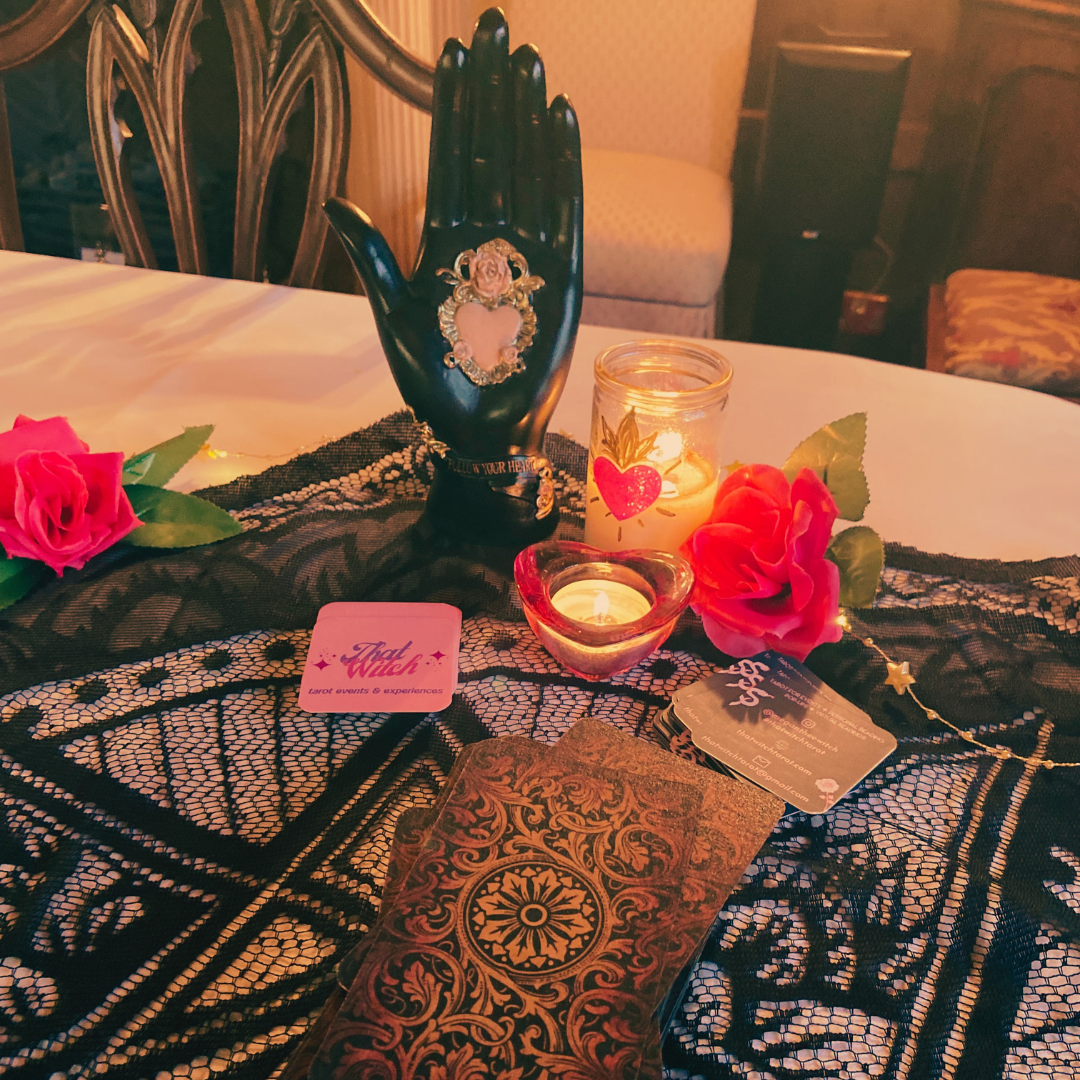 Tarot Table
Pop-Up
One-off events, festivals, markets, pop-ups, or simply a Tuesday afternoon! Allow visitors to discover a bewitching experience.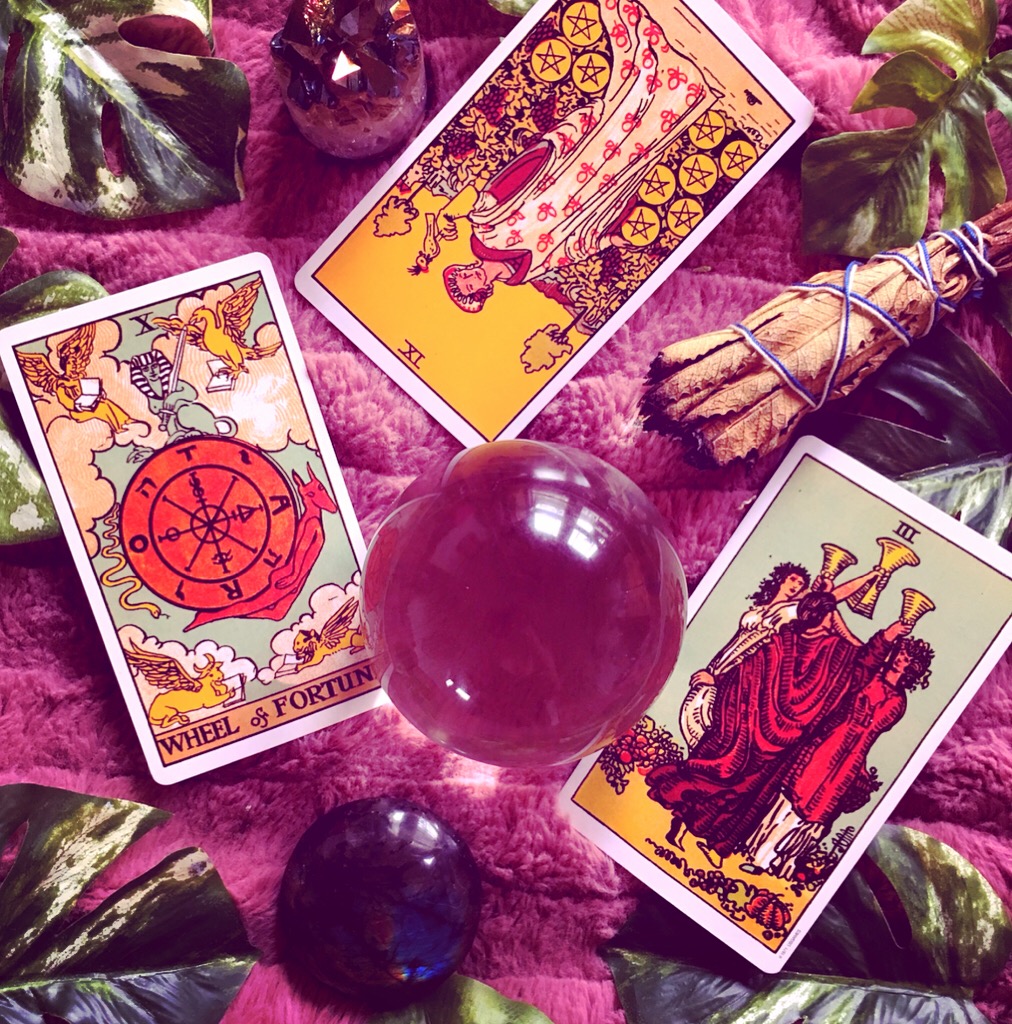 Group Dining Experiences
From afternoon tea to Sunday brunch - a delightful twist for small groups celebrating and dining to experience a little magical adventure together.
Megan is so lovely, everyone loved her, she's beautiful classy and fun! Everyone loved her readings and she was good enough to do a couple of readings for older kids too, so she's really flexible. Definitely book Megan! She's brilliant.
— Renee & Ross, married June 2022
Get in Touch to Discuss Your Event
Still curious? Check out my
Events FAQ's
for details on how my event packages work
or contact me now by the e-mail or booking form below