Megan did such an amazing job at the wedding. So many of our guests were raving about her and telling us how much they enjoyed their readings (as did we!) Megan is very talented and the guests definitely found it very insightful and entertaining! It was an amazing addition to our event and we are so pleased that she was able to make it.
— Helen & Ryan, married July 2022
Memorable & Enchanting Entertainment
Setting out on the adventure of a new union like marriage is a huge life change - and the perfect time to ask the Tarot for magical messages! A bewitching table during the reception or cocktail hours becomes a mystical space to encounter the romance of the cards.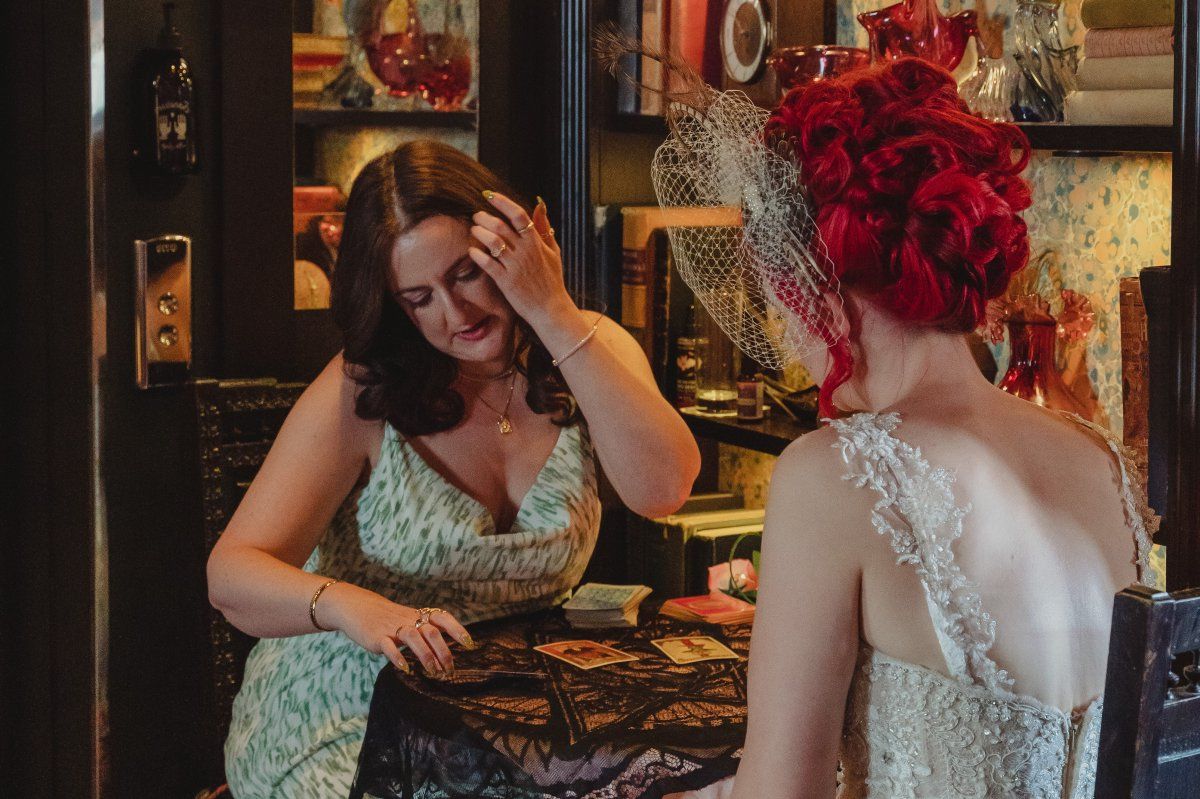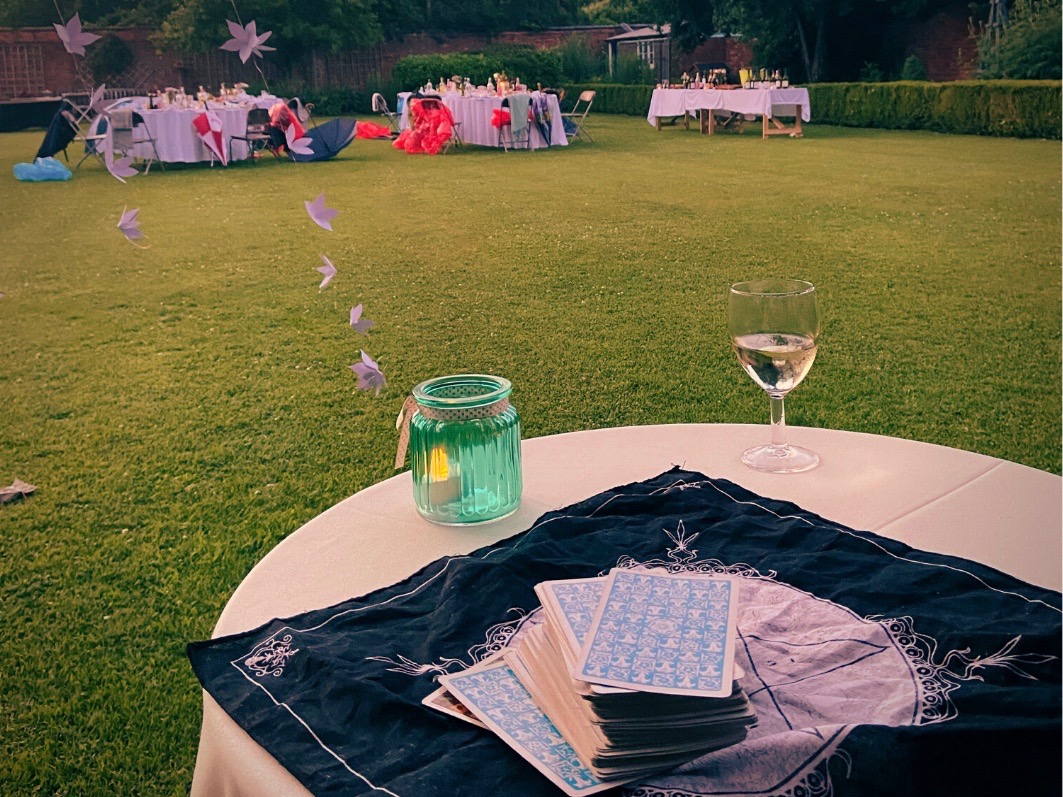 Give your guests the gift of gab
Tarot readings at parties are not only fun and enlightening - they also create captivating conversations! Through short, individualized, one-to-one readings, the focus is on each of your friends and family as the star of their own story. Your guests will get to take home the coolest party favour - an unforgettable story!
London-based entertainment for the alternative wedding couple
My readings are not what you see on TV and film - no spooky prophecies or corny costumes. Instead, I approach Tarot as a system of universal messages that offer richer understanding of our life's journey.
But Tarot is still full of magic and mystery: when the cards incredibly deliver a message that feels so spot on and made for you!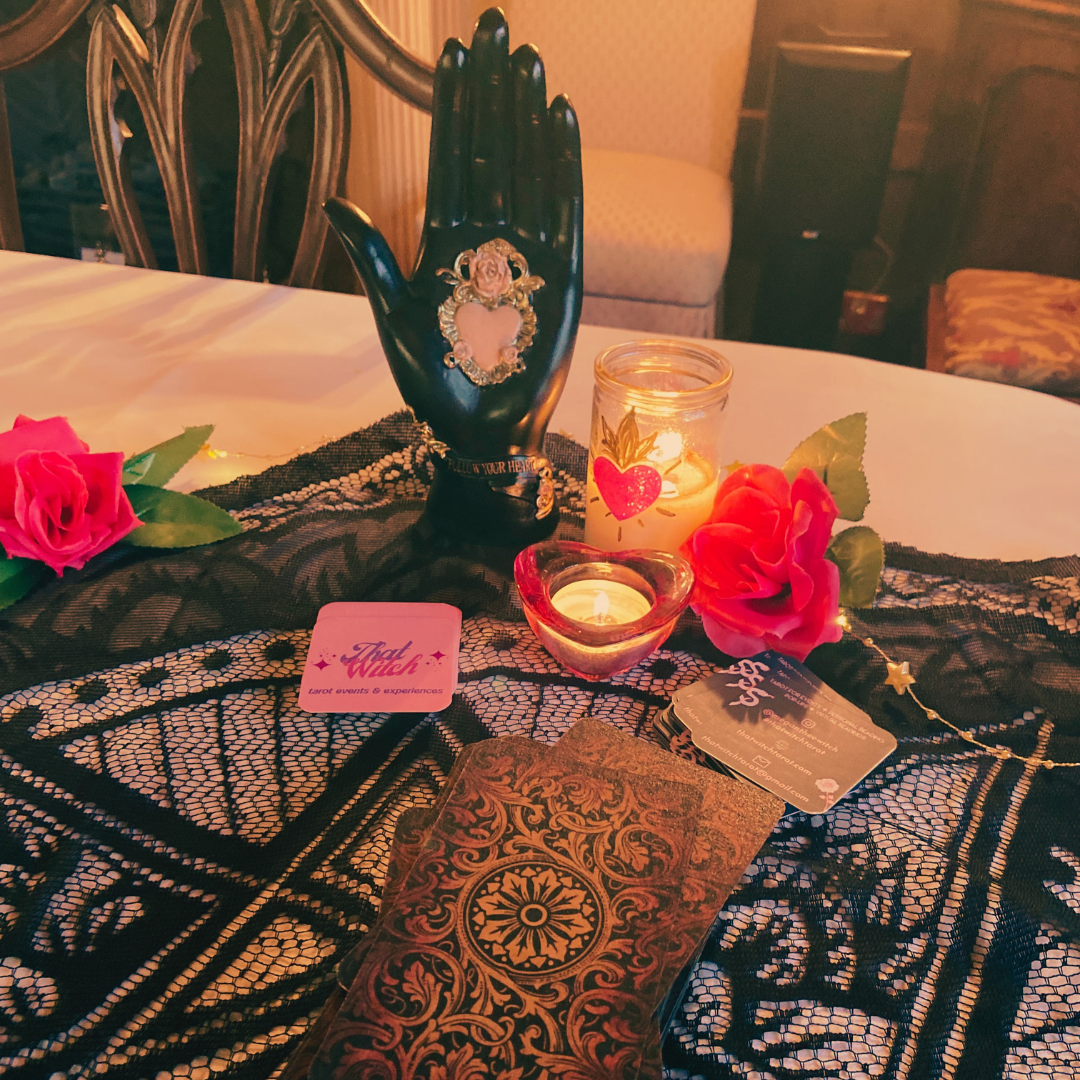 Hen & Stag Parties
On the hunt for a cool hen and stag party activity for smaller pre-wedding gatherings? Something fun and flirty for your closest babes, that's still grown and sophisticated? Whether it's a big bash out in London, morning brunch, afternoon tea, or pajama party night in, Tarot is made for hag parties!
Love, sex, and romance readings are my expertise, which means hen and stag parties are some of my fave places to offer readings. Imagine connecting with your cuties over all the juicy goss uncovered in those readings…
An ancient custom with a contemporary vibe
With over 20 years of experience in entertainment, I know how to cast a spell-binding interactive experience. My readings are delivered with an uplifting quality, warm compassion, and a bit of my spicy American humour. My approach is sensitive to and concious of people from all different ages, faiths, and cultures - and very queer/LGBT+ inclusive. (I can even read with more modern/queer/poc representative decks on request!)

That Witch Tarot aims to provide the best unique wedding and hen party entertainment in London. Check the Events FAQ's for info on bookings outside of London.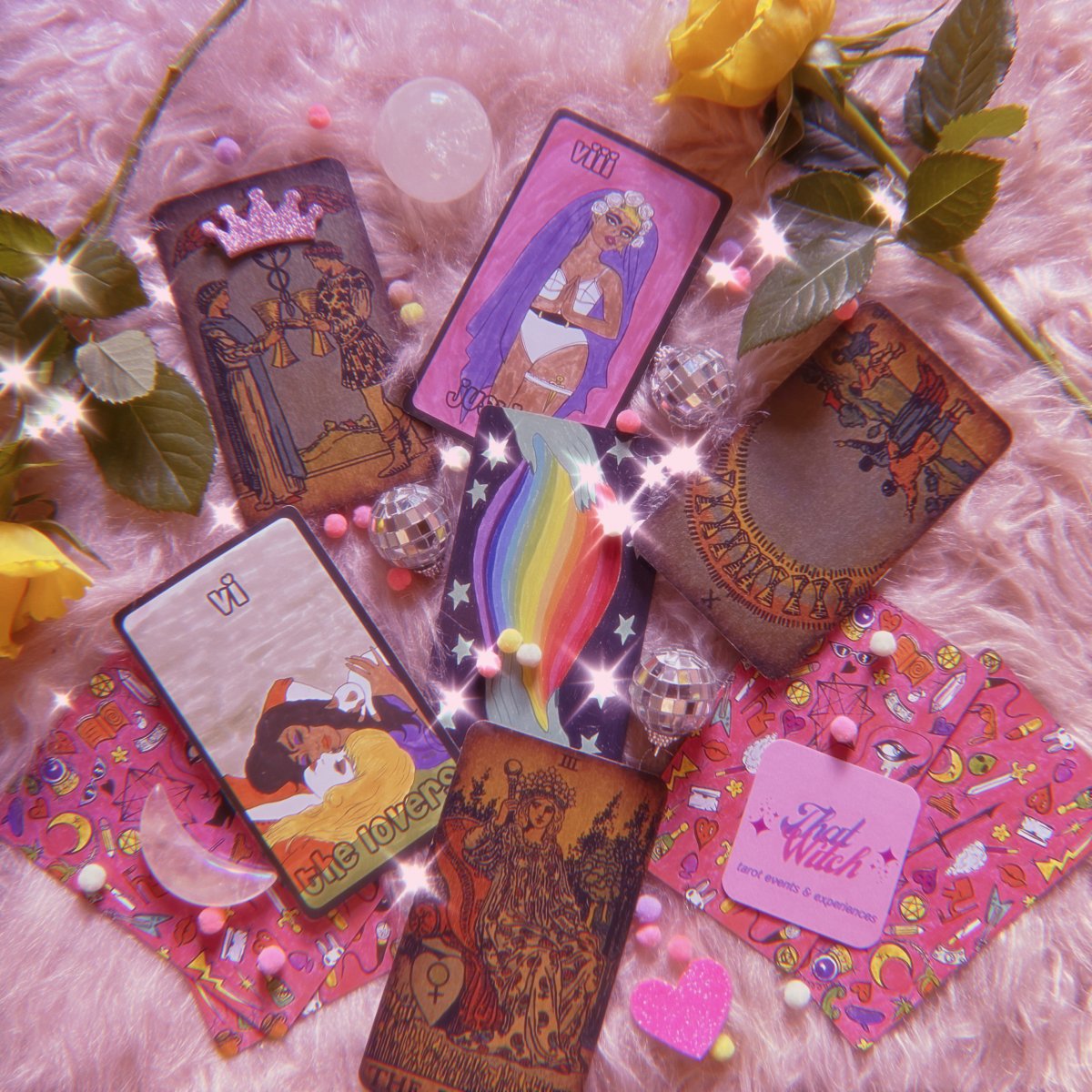 Megan is so lovely, everyone loved her, she's beautiful classy and fun! Everyone loved her readings and she was good enough to do a couple of readings for older kids too, so she's really flexible. Definitely book Megan! She's brilliant.
— Renee & Ross, married 25 June 2022
Get in Touch to Discuss Your Event
Still curious? Check out my
Events FAQ's
or contact me now by the e-mail or booking form below