Virtual Readings
Leaving the house can be a lot sometimes! From the comfort of your own space, we'll connect through video chat and do a complete reading, just like any other.
Find out more below, and get in touch to book.
R
eadings start at 30 minutes for £40 and 60 minutes for £70.
Let's Deep It
Let's meet face to face to dive deep - and really take our time to explore the messages that come up for you.
Tarot can offer potent insight into your current stage in life's journey, w
hether you're contemplating big changes, challenges, or feeling stuck in a routine.
Maybe you have specific questions in mind, or you're just curious and looking for general direction.

W

e'll work intuitively throughout the reading - what we look at and what you want to explore may shift throughout, so the reading is open to moving around to a few areas of your life, or going deep on one issue.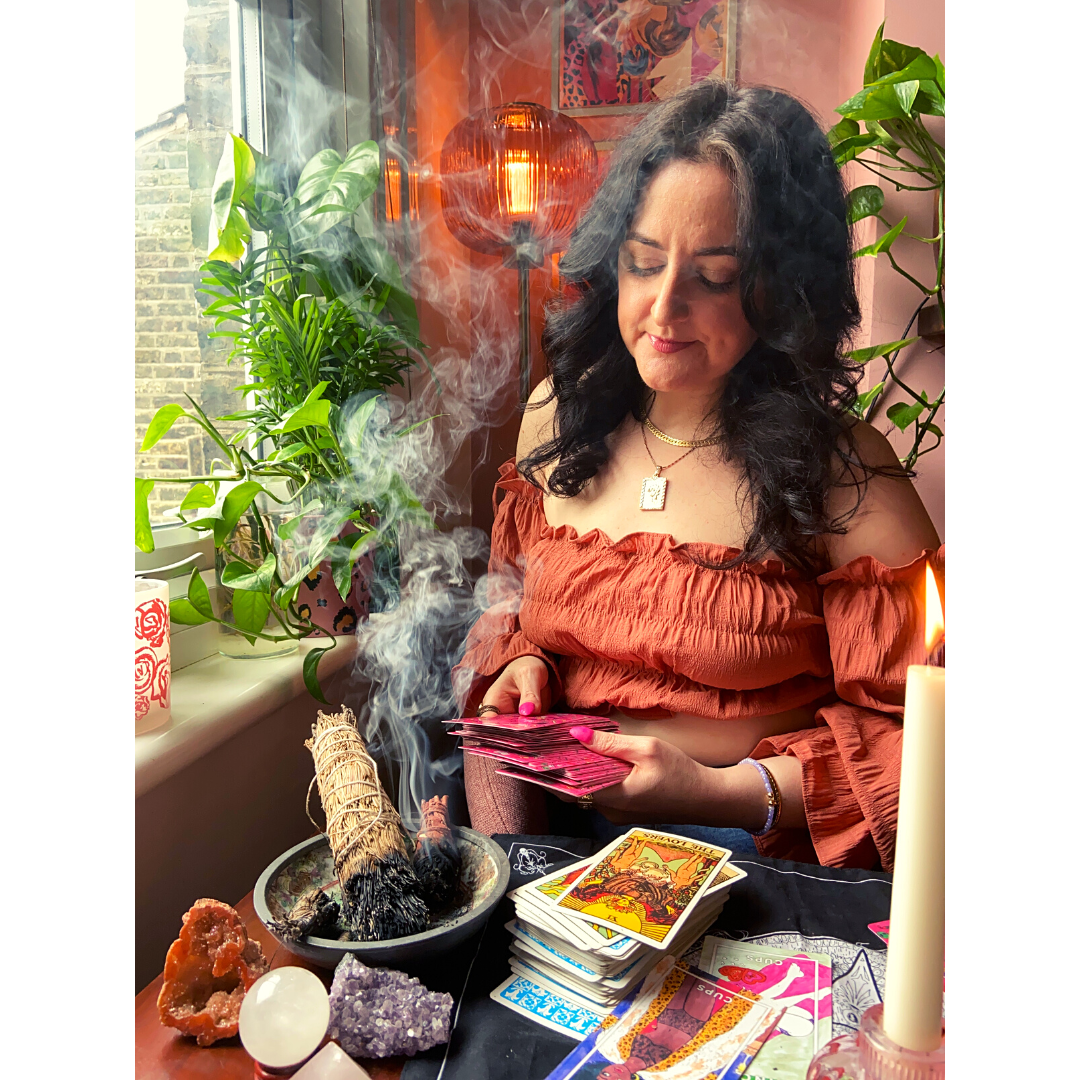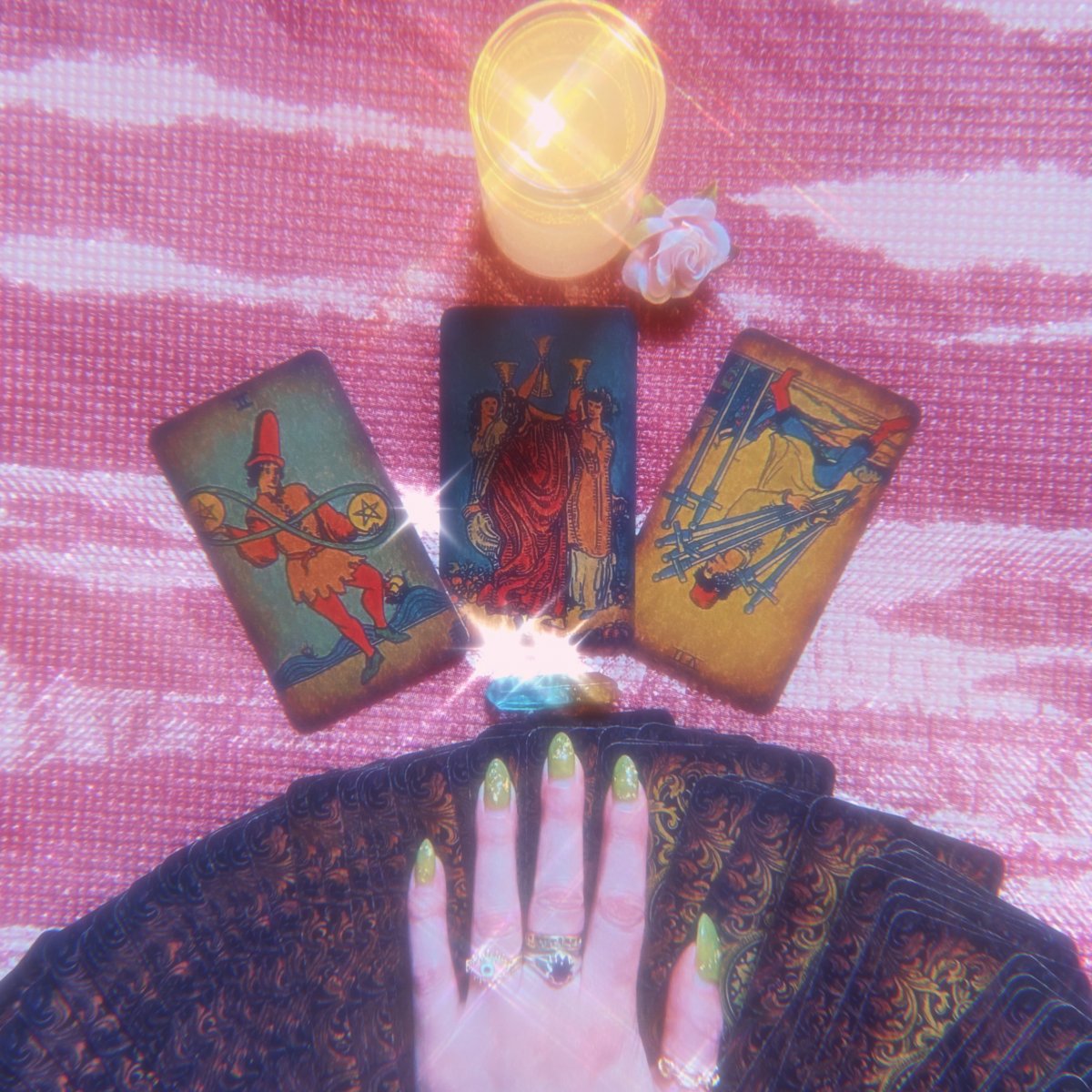 Online Readings - comfort in a safe space
We'll use Zoom or GoogleMeet to connect virtually. Afterwards I'll send you a nice photo of your cards so you can remember and revisit them.
Group and Special Readings
Wanna bring a friend? Bond with your bestie in a back-to-back reading for two! This virtual option has enriched slumber party nights in as well as created new connections between friends across continents.
I also have Love Life and Birthday readings which have been designed to work through specific questions and intentions.
Find out more about these offerings on my
Special Readings
page, and when you book just let me know if you fancy one of these specific options.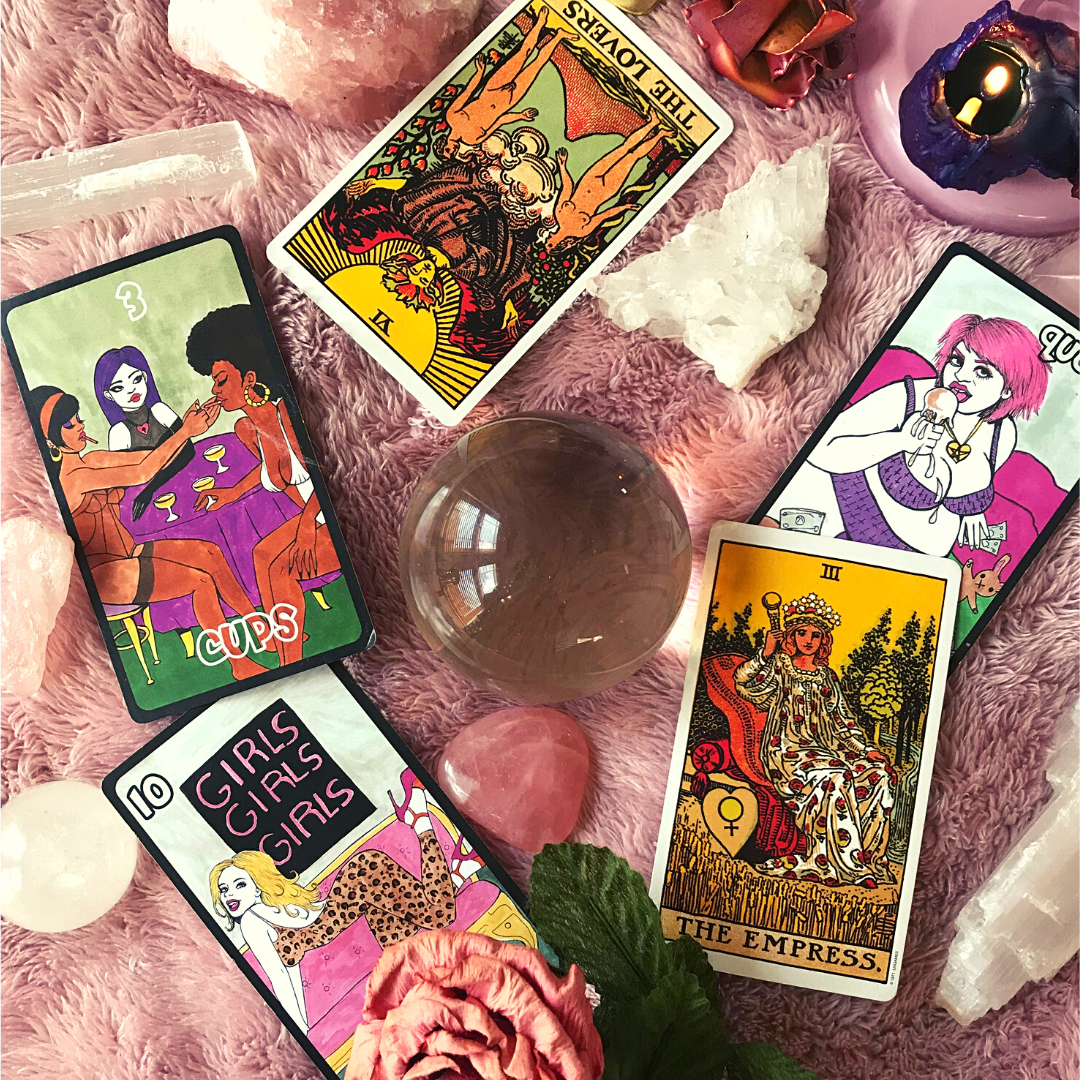 Tarot Magic
How does the magic of Tarot work? Unlike what you may have seen in movies, there are no scary predictions! The cards are simply a system of messages providing universal wisdom. The magic happens when the cards we pull seem to speak just to you and your life!
An ancient practice with a modern vibe
I deliver readings with a positive energy, warm sensitivity, and some of my spicy American humour. The cards are always honest, but I'm not a fan of "tough love" and there won't be any fatalistic doom and gloom. Our time together will be a gentle space to have fun and make new discoveries.
My approach is inclusive to folks of all different ages, faiths, cultures, and queer/LGBT+ friendly. (I can even read with more modern/queer/poc representative tarot decks on request.)
That Witch Tarot aims to provide the best and coolest tarot readings in London and online.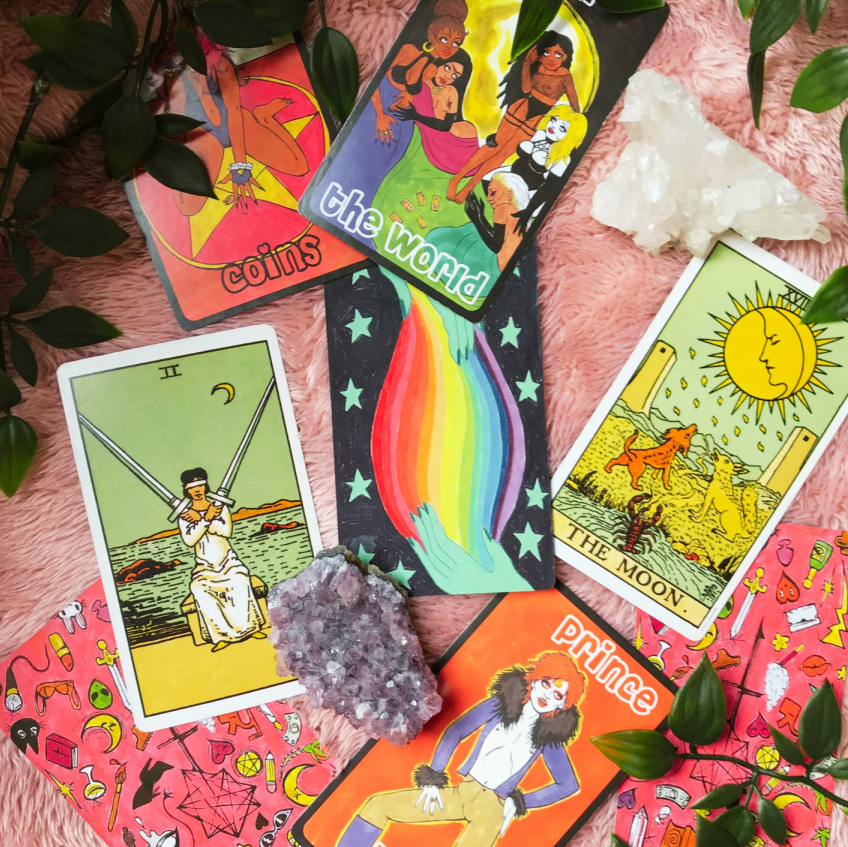 Get in Touch to Discuss Your Reading
Still curious? Check out my
About Me
page
or contact me now by the e-mail or booking form below